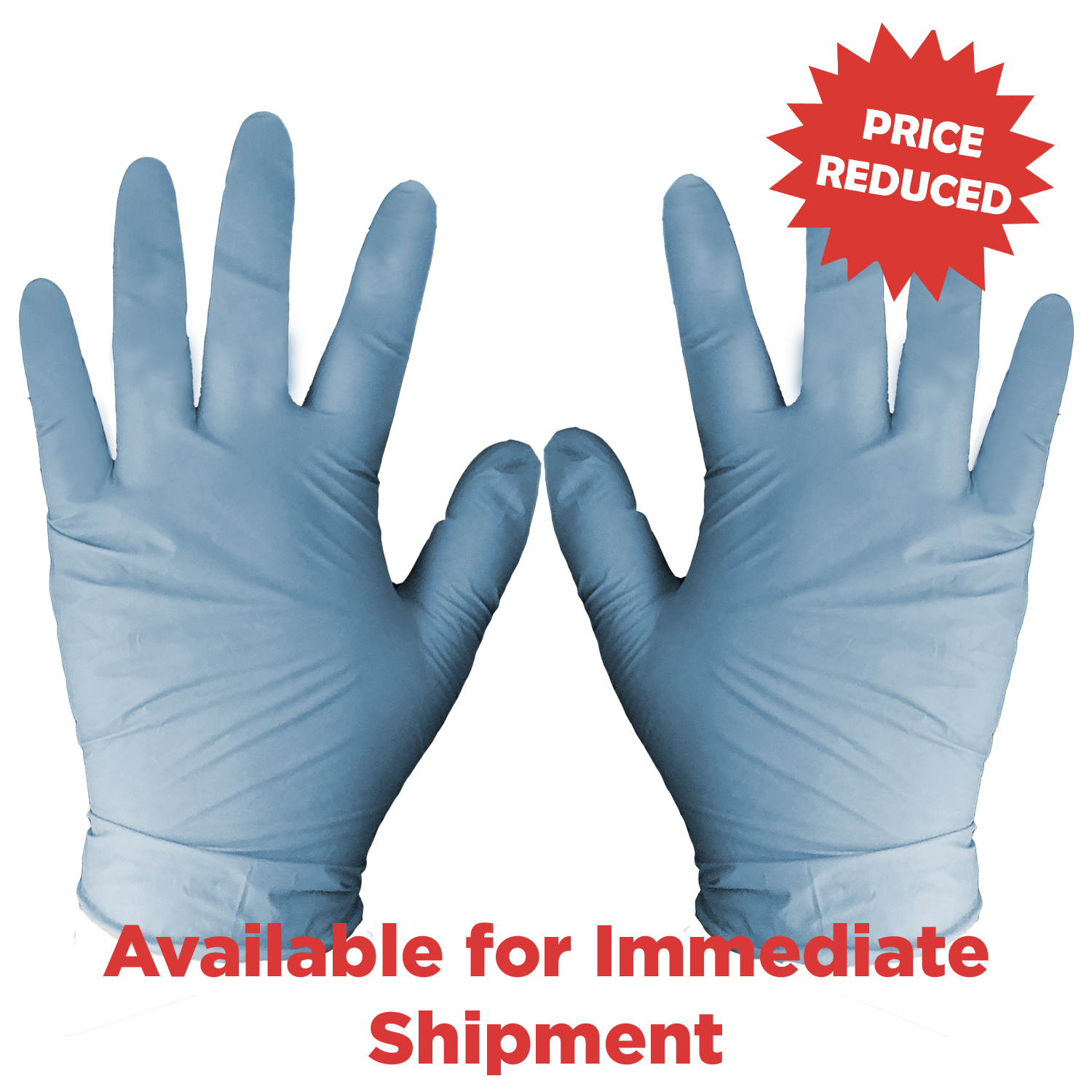 Features :
AVAILABLE FOR IMMEDIATE SHIPMENT
Disposable Nitrile gloves
Non-sterile
Latex-free, powder-free
Thickness: 4 mil.
Beaded cuff
Color: Blue
Size: Large
FDA certified
50 pair per box (price is per pair)
High quantity quotes available, email request to: Sales@evans-mfg.com.
These FDA Certified disposable PPE Nitrile gloves provide a high level of protection, have excellent dexterity, and are durable and long-lasting for multiple types of application. The Nitrile gloves are ideal for serving food and other sanitation applications where frequent glove changing is required because of their latex/powder free comfort and grip in wet and dry settings
Dimensions :
3 3/4" H x 6 3/4" W
Notes :
Ships blank Sold in pairs - 50 pair per box. 3 boxes per carton.
Packing Method :
Bulk. 50 pairs per inner box
Shipping Carton Dimensions :
10"L x 10"W x 6"H
Qty per Carton :
300
Actual Carton Weight :
5 lbs
Production Time :
Unimprinted and ships 24 hours
FOB :
California 92841